Air Filter Replacement Service in Iowa City, IA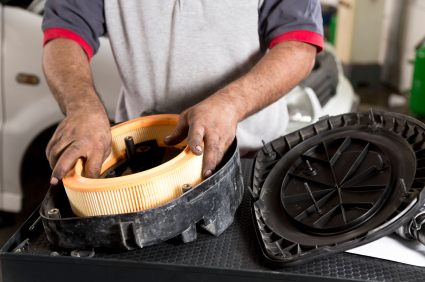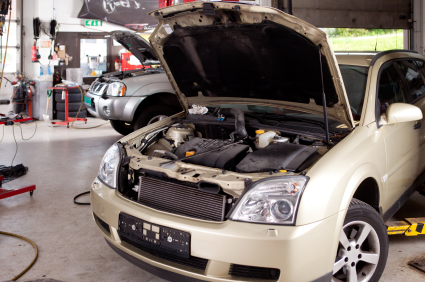 What Is an Air Filter?
Keep your vehicle's performance as optimized as possible! Doing so will help it to retain value over time, ensure that you maximize your fuel efficiency, and help keep your drives agile and exciting. Today, our team at Toyota of Iowa City wants to talk about all of the benefits associated with regular air filter replacement service.
Your Filter
In order to truly see why this task is so essential, you need to understand what your air filter does! This isn't the filter for your air conditioning system, but actually plays an even more important role in your vehicle's powertrain. We like to compare the this component to a screen door. A screen door allows you to welcome in fresh, clean air without also granting free entry to bugs, dirt, and other undesirable things from outside. Likewise, your engine's filter lets it pull in air for the combustion process without also filling itself with things that could cause damage over time. Eventually, your filter will clog up and wear out, preventing your engine from getting the fresh oxygen that it needs.
Signs You Need a New Filter
If you're attentive to your vehicle's behavior, you might be able to notice some of the signs that your filter is no longer performing its job properly. The first symptom we'll mention is also the most obvious. If your engine takes longer than normal to turn over, this means there's an issue during the combustion process that could be brought on by a lack of oxygen. You might also notice a lower fuel efficiency, or see black clouds of smoke emerging from your tailpipe. Both of these indicate that fuel isn't burning properly. Rather than waiting until these negative signs emerge, you should consider replacing your filter every 30,000 miles or so. For the most accurate estimate, you can consult your owner's manual.
Online Tools
We want to make sure that our customers are aware of all the online resources we make available here at Toyota of Iowa City. If you have any questions about your model before bringing it in, use the Ask a Tech form to chat directly with one of our mechanics. If you prefer to make adjustments to your vehicle with your own two hands, our Parts Department is still at your service. We'll help you quickly get whatever component you might need. Finally, don't forget to browse our Service Specials to help you save money on your next visit. You can print them out or use Google Pay™ or your Apple WalletⓇ to redeem them!
Are you excited to keep your vehicle as healthy as you possibly can? If you are, then it's time for an air filter replacement service in Iowa City, IA, here at Toyota of Iowa City! Our Service Department will be happy to offer you its expertise.
Service Hours
319-351-1842
| | |
| --- | --- |
| Monday | 7:30 am - 6:00 pm |
| Tuesday | 7:30 am - 6:00 pm |
| Wednesday | 7:30 am - 6:00 pm |
| Thursday | 7:30 am - 6:00 pm |
| Friday | 7:30 am - 6:00 pm |
| Saturday | 8:00 am - 1:00 pm |
| Sunday | Closed |
Testimonials
GOOGLE
1-24-2020
GOOGLE
1-21-2020
GOOGLE
1-21-2020
GOOGLE
1-18-2020
GOOGLE
1-18-2020
GOOGLE
1-18-2020
GOOGLE
1-18-2020
GOOGLE
1-16-2020
GOOGLE
1-16-2020
GOOGLE
1-16-2020
GOOGLE
1-16-2020
GOOGLE
1-16-2020
GOOGLE
1-16-2020
GOOGLE
1-16-2020
GOOGLE
1-16-2020
GOOGLE
1-16-2020
GOOGLE
1-16-2020
GOOGLE
1-16-2020
GOOGLE
1-16-2020
GOOGLE
1-11-2020
GOOGLE
1-11-2020
GOOGLE
1-10-2020
GOOGLE
1-10-2020
GOOGLE
1-10-2020
GOOGLE
1-10-2020
GOOGLE
1-10-2020
GOOGLE
1-9-2020
GOOGLE
1-8-2020
GOOGLE
1-8-2020
GOOGLE
1-8-2020
GOOGLE
1-7-2020
GOOGLE
1-1-2020
GOOGLE
12-31-2019
GOOGLE
12-29-2019
GOOGLE
12-27-2019
GOOGLE
12-26-2019
GOOGLE
12-26-2019
GOOGLE
12-26-2019
GOOGLE
12-26-2019
GOOGLE
12-26-2019
CARGURUS
12-24-2019
Read More